ANDY PARTRIDGE:
DON'T YOU EVER DARE CALL HIM CHICKENHEAD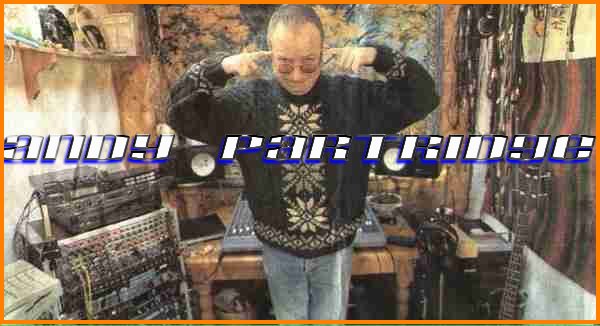 One half of the stately Swindon pop due XTC, ANDY PARTRIDGE is also a hometaper! Granted, it's not every hometaper who has a model of guitar named after him (see: FANO GUITARS' "Partridge" model)...



Hometapers spend their free time making and recording music, perhaps for their own enjoyment. ANDY PARTRIDGE is no different, it's just that his day job happens to also be writing songs and making music perhaps for his own enjoyment. Many new XTC products have been released in the last year after a protracted battle with their former label, Virgin. XTC formed its own record label, IDEA RECORDS, and TVT has taken up the reigns and has already released one box set (TRANSISTOR BLAST) and a new album, APPLE VENUS VOL 1. There's already talk of another box set and more new albums on the new label. One box set is to be titled FUZZY WARBLES and is said to include many PARTRIDGE demos.

ANDY PARTRIDGE has been recording at home since the very early 1970s when he won a reel-to-reel tape recorder in a Draw Your Favorite Monkee contest. Though no tapes from this period are currently in circulation, demos of his later music have grown in popularity almost unmatched. To wit: A first-edition pressing of THE LITTLE EXPRESS fanclub cassette "JULES VERNE'S SKETCHBOOK," a collection of PARTRIDGE demos, recently sold on eBay for nearly $300. He's also prolific: A bootleg collection of XTC demos came out in the early 1990s--8 CDs worth--and even that didn't include everything. He's a one-man cottage industry.